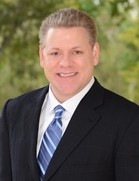 Does market instability keep you up at night? Are you worried about rising taxes taking a chunk out of your nest egg when you will need it most? Millions of people are realizing that traditional retirement plans aren't working out the way they thought they would. There retirement dreams are not coming true. Most people don't realize that there are better options available to them.
You don't know what you don't know.

Making accurate quarterly payments on schedule can help taxpayers avoid interest penalties for underpayment to the IRS.

Tax season is an opportunity to look at the tax implications of investment strategies and plan for the year ahead.

How Social Security benefits are taxed and why the current system may lead to higher tax liabilities.

An overview of recent developments in cybersecurity and tips that could help protect sensitive account information.