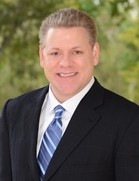 Does market instability keep you up at night? Are you worried about rising taxes taking a chunk out of your nest egg when you will need it most? Millions of people are realizing that traditional retirement plans aren't working out the way they thought they would. There retirement dreams are not coming true. Most people don't realize that there are better options available to them.
You don't know what you don't know.

Discover how indexed annuities work, including the risks and potential benefits of purchasing an indexed annuity contract.

The relationship between oil prices and GDP growth has become more complicated in recent years due to the expanded U.S. presence in the global oil market.

ETFs have some attractive features that set them apart from mutual funds, but there are also cost and risk factors to consider.

See the indicators economists rely on to understand the past, present, and potential future direction of the economy.