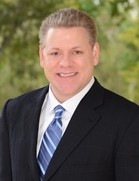 Does market instability keep you up at night? Are you worried about rising taxes taking a chunk out of your nest egg when you will need it most? Millions of people are realizing that traditional retirement plans aren't working out the way they thought they would. There retirement dreams are not coming true. Most people don't realize that there are better options available to them.
You don't know what you don't know.

See potentially expensive services Original Medicare doesn't cover and how Medicare Advantage, Medigap or private insurance might help.

Discover why it might be worth waiting for a record of financial results before investing in an initial public offering.

Solo 401(k) plans and SEP IRAs may help small-business owners and the self-employed shelter more income from taxes and save for the future.

Discover how qualified charitable distributions work and why they may now be more valuable than taking a tax deduction.