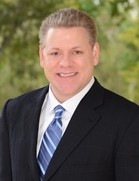 Does market instability keep you up at night? Are you worried about rising taxes taking a chunk out of your nest egg when you will need it most? Millions of people are realizing that traditional retirement plans aren't working out the way they thought they would. There retirement dreams are not coming true. Most people don't realize that there are better options available to them.
You don't know what you don't know.

An overview of Section 529 savings plans, including their traditional use for college saving and the new rules for K-12 tuition.

Millions of Americans own mutual funds. This overview can help you review the mix of funds you own.

An irrevocable life insurance trust can help pay estate taxes, but recent exemption level increases may warrant a new insurance strategy.

A discussion of some specific cybersecurity threats and tips to help small businesses protect their interests from hackers.